The unique cushion design of the PRTM Cushion Pads provides shock-absorbing, fatigue reducing flooring systems ideal for active sports applications.  ASF produce three PR Cushion Systems each featuring the unique technically advanced PR Cushion Pads and are available with a range of selected Hardwoods or Northern hard Maple flooring.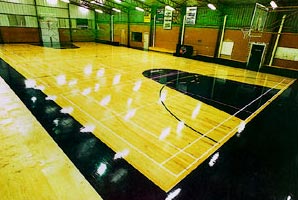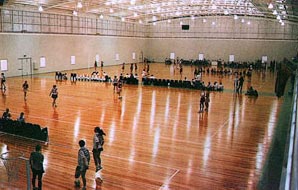 Sustainable Floor Systems.
Add a new option for the most discerning of specifies and clients. The ASF Systems are designed around the ongoing demand for completely sustainable products to be utilised in the construction of new building programs. The life cycle of the new products must match the growth patterns of our natural resources. The substitution of long growth forestry products with those of plantation coups, system life cycles to building life cycles and finally the maintenance and house keep to all your components have been considered in the NEW PROGRAMS...The 'S' program can be adopted in both the PR and ST range of floors.
The NEW systems available to you will be known as PRS and STS. Just let your local distributor know that your want the 'S' program applied to your new floor system.
Forestry Certified Flooring.
Throughout nearly all regions around the globe, Governmental and Environmental changes have been applied to our industry...Forestry Certification (or know as Chain of Custody) is now available on all ASF floor Systems delivered to your site. A complete certified history of your hardwood flooring surface can be supplied to the client. We here at ASF Horner will be FSC Certified. When choosing your flooring requirements just let us know that you want Forestry Certification applied to YOUR new flooring surface...