SUPERIOR PLAYING CHARACTERISTICS
The Pro-King Portable Flooring System combines superior playing characteristics and the fastest assembly available. This system is constructed to meet the demands of today's competition and is currently in use by many NBA, NBL, IFNA teams and nationally recognised entertainment facilities. If you have ever watched an NBA/NBL, an IFNA competition or the Sydney 2000 Olympic Games, you have seen a Pro-King Portable Flooring System.
The Pro-King Portable Flooring System exceeds competitive standards for playability, carries the same high-quality appearance and upholds the detailed finishing associated with all of ASF's timber sports floor systems.
 
Fastest Assembly Available
The Pro-King Portable Flooring System is the fastest and easiest to assemble portable floor on the market today. An experienced five-person crew can assemble the floor and make it ready for play in a matter of a couple of hours. Each panel is easily guided into position with the patented Pro-Pivot℗ hinge and securely fastened by a sliding lock. Completely hidden from view, the patented system hardware is a part of the floor panel and cannot be mislaid during the frequent installation and assembly required in a busy sports facility.
 
Flexible Design
ASF can accommodate a wide variety of Pro-King floor designs to suit your design requirements. This system offers the most versatility as it can be supplied in either a non-sprung or sprung construction, finished with traditional Maple flooring or with selected hardwood timber flooring species.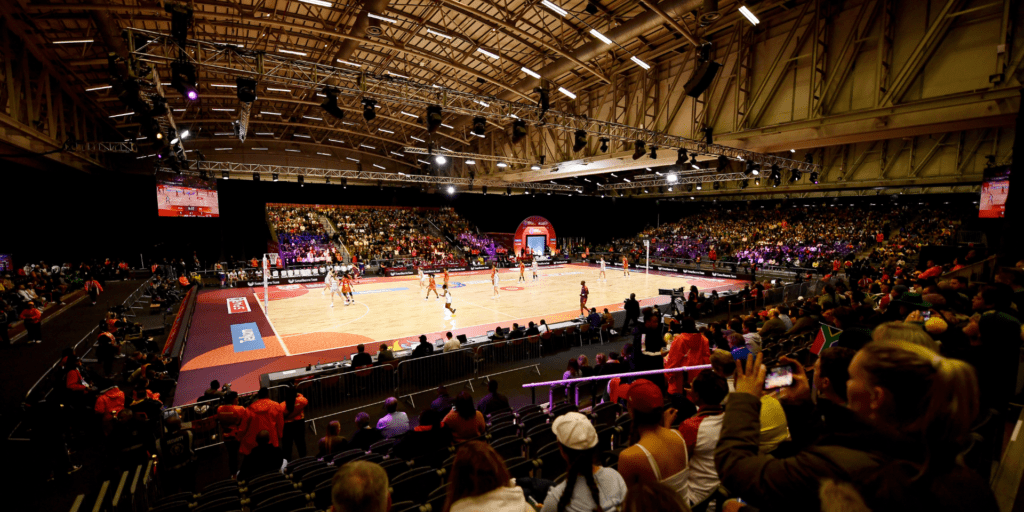 Netball World Cup 2023 Cape Town